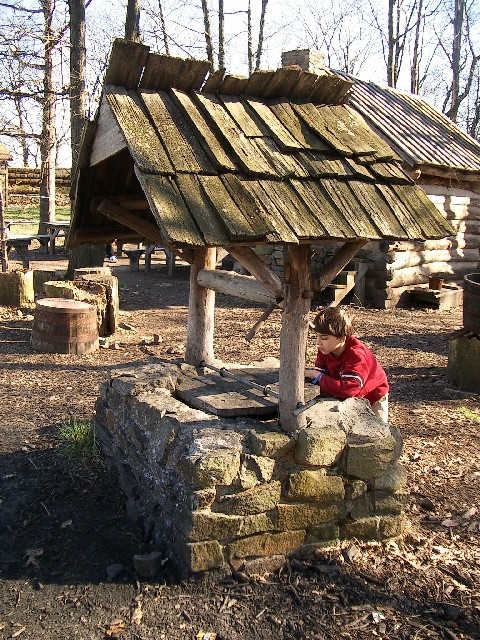 Taken: Fort Lee Historic Park @ Apr 2005
When I saw this well, it reminded me of the movie "The Ring." I have seen only the preview, but that's enough already. Anyhow, we went to Fort Lee Historic Park this weekend. We drive by this park all the time but never realize it's a public park. I guess there are always interesting places so close by that we haven't discovered. As for this photograph, I like it just because the boy seems so interested in the well.

In respond to the comment that the compression artifacts around the hard edges are distracting, I post the original photograph. I was trying to soften the background, but I guess I didn't do a good job. My original intention is trying to put focus on the well and the boy, but my camera has a very limited manual focus feature. So, I thought I could just use a software to soften the background. You think my original photograph is better? I feel like the original one has too many elements in it.